From the December 1933 issue of The Missouri Alumnus, of The University of Missouri
Interesting People Among Missouri Alumni
The Prentis Brothers
---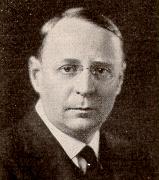 HENNING WEBB PRENTIS, JR., A.B. 1903, Phi Beta Kappa, is First Vice President of the Armstrong Cork Company, Lancaster, Pennsylvania.
In 1901, when he was sixteen years old, he graduated from St. Louis Central High School and came to the University. In these undergraduate days Mr. Prentis was an active member of Sigma Alpha Epsilon fraternity, a member of the tennis team and class orator.
His last two years in the University he was secretary to the President. Later he was secretary of the University of Cincinnati and obtained the degree of Master of Arts from that institution. He is a member of the Advisory Council of the University of Missouri.
In the fall of 1909 he married Miss Ida Bernice Cole, two years after he had become affiliated with the Armstrong Cork Company.
Mr. Prentis, a Trustee of the First Presbyterian Church of Lancaster, has loyally and willingly served the various civic projects.
He delivered the Commencement address to the class of 1931 at Hampden-Sidney College, and the aptly chosen subject was, "Business and A Liberal Education."
The degree of Doctor of Laws was conferred on Mr. Prentis.
---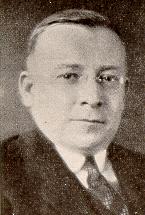 MORTON MACNUTT PRENTIS graduated from the University with an A.B. degree in 1906 and is now President of the First National Bank of Baltimore, Maryland.
Mr. Prentis, his, two brothers and his sister, attended high school in St. Louis before attending the University. He graduated at the age of nineteen years, three years after he entered. He wore the badges of Sigma Alpha Epsilon and Theta Nu Epsilon, and was a member of the Glee Club and the Quadrangle Club.
After being with the Bank of Commerce in Norfolk, Virginia for six years, Mr. Prentis took the civil service examination and became a Federal Bank Examiner, and during the War was manager of the War Loan Organization, Fifth, Federal Reserve District. He was organizer and director of the Federal Reserve Bank of Baltimore.
In the fall of 1921 he married Miss Frances C. Lusk of Aberdeen, Mississippi, and they have two sons, Morton Prentis, Jr., born in 1922, and Garnett Morgan Prentis, born in 1925. Their residence is at 112 Elmhurst Road, Roland Park, Baltimore.
---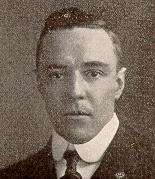 JOSEPH ELLIOTT PRENTIS, the youngest of the Prentis brothers took his A.B. degree in 1918, and is Secretary of the Merrow Machine Company, in Hartford, Connecticut.
He was born July 10, 1888, and followed his brothers to the University where he, too, joined Sigma Alpha Epsilon fraternity. His first position, a minor one, was with the Armstrong Cork Company in New York City. He later became office manager of that organization.
In 1917 he married Miss Eleanor Gordon of Brooklyn, New York. Their three children are Robert Riddick Prentis, III, Eugene Benton Prentis, and Henning Webb Prentis, III. Mr. Prentis resides with his family at 73 Kenyon Street, Hartford.
Besides these three brothers there are two sisters, Mrs. William Nelson, formerly Miss Hally Prentis, A.B. '05, now living in New York. Mrs. Robert Ramsay, who before her marriage was Miss Margaret Prentis, did not attend the University having studied music in New York instead, but singularly enough she is the one who is living in Columbia. Her husband is a member of the faculty of the University.